Poultry cage welding machine price
Views:2 Author:Site Editor Publish Time: 2018-08-29 Origin:Site Inquire
Description of Poultry Cage Welding Machine
Poultry cage welding machine, also called breed aquatics welding machine, is used to make breed aquatic mesh, poultry mesh, coop, pigeon mesh, rabbit mesh and so on.
The weft spacing can be adjusted arbitrarily, and different parameters can be input on the touch screen of the electric cabinet. Different mesh sizes on the same mesh are possible. It is also possible to set certain solder joints not to be soldered. Or use a double hopper to drop silk of different lengths and leave the cage door. Or you can produce two single pieces, which are difficult to achieve at home.
Poultry cage welding machine with tools: iron cyclone (winding frame) 12, working platform 1 (for the convenience of transport customers can make their own), electric scissors (electric shearing knife).
Machine Advantage of poultry cage welding machine:
Panasonic, Schneider, ABB, SMC electric components.
Touch screen interface.
Automatic cutting mesh.
Poultry cage welding machine.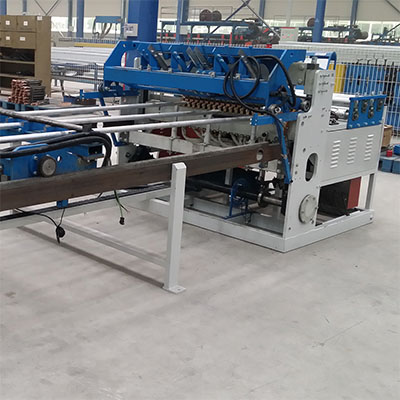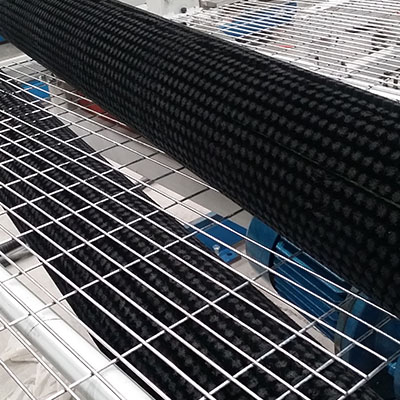 Technical Data
| | | |
| --- | --- | --- |
| Item | GWCD1200 | GWCD1600 |
| Number of electrodes | ≤16 | ≤16 |
| Max.mesh width | ≤1200mm | ≤1200mm |
| Wire diameter | 2.0-3.2mm | 2.0-3.2mm |
| Line wire space | 25-200mm | 25-200mm |
| Cross wire space | ≥25mm | ≥25mm |
| Electric capacity | ≥200KVA | ≥200KVA |
| Welding speed | 80times/min | 60times/min |
| Control system | PLC | PLC |
According to different specifications and materials, the prices of products are also different. If necessary, please contact us and we will serve you wholeheartedly!