Poultry Barrier Mesh Machine
Introduction and Applications:
1. Barrier mesh production line can automatic weld chicken cage barrier mesh online, efficient and easy operation.
2. Mainly used to weld barrier mesh for chicken cage.
Features:
1. Line wires feed from coil, cross wire is pre-cut, continuous production, completed production in one step.
2. This machine include 8 mechanism, line wire payoff, line wire sensor mechanism, line wire straightening roller, main welding mechanism, double-cross wire hopper, pull mesh and wire bending mechanism, spot welder, mesh cutter.
3. One operator is required, welding speed 60 times/min.
4. Production : 480-600 pcs/hours
5. The production line can save 4-5 labors.
Technological Processes:

Barrier Mesh Machine Technological Processes.pdf

1.Wire payoff 2.Line wire sensor 3.Line wire straightening roller 4.Main welding machine 5.Mesh pull device 6.Spot welder 7.Mesh cutter
Detail Image: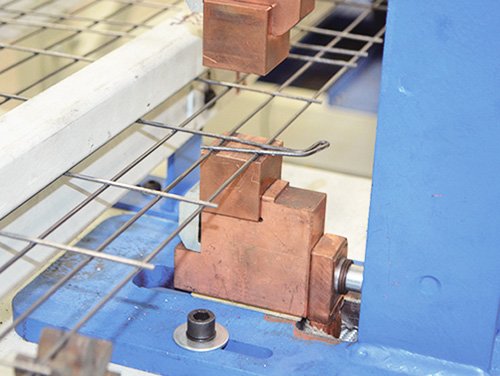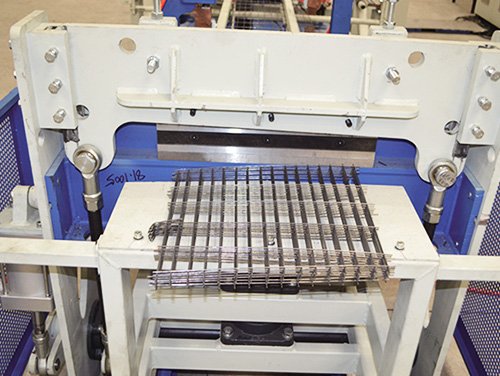 Spot Welder(Max.Diameter:3.5mm) Mesh Cutter (Max.Cut 20 pcs 3.2mm wire)Wire Bending Device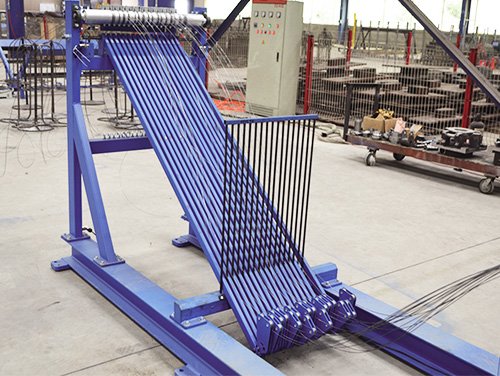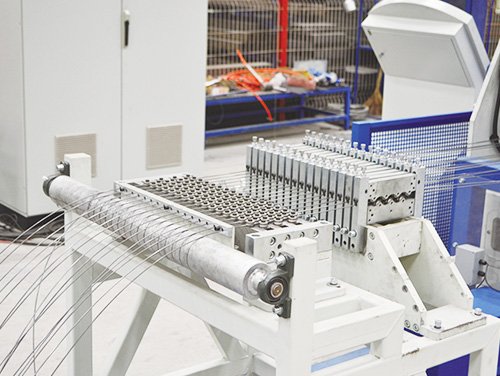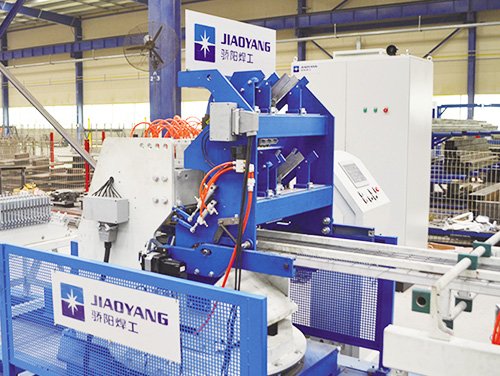 Line Wire Sensor Line Wire Vertically Straightening Device Main Welding Machine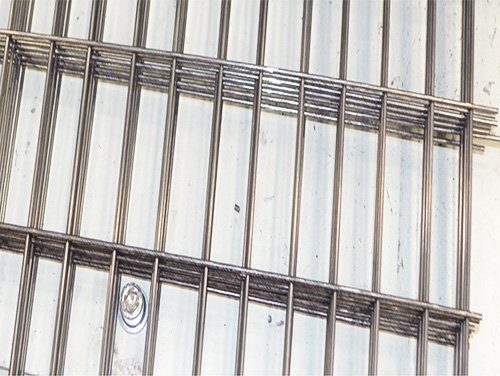 Product
Technical parameters:
Item

Parameter

 

Number of electrodes

16

 

Max.mesh width

400 mm

 

Wire diameter

2-2.8mm

 

Line wire space

>25 mm

 

Cross wire space

>25 mm

 

Electric capacity

≥100KVA

 

Welding speed

60times/min

 

Control system

PLC



Installation and training:
Our company is responsible for equipment installation and commissioning and after-sales service, and technical staff assigned to the scene to install the guidance and debugging work, and customer equipment operation and maintenance of on-site training.
Equipment maintain:
1.In strict accordance with the Jiaoyang provided equipment manuals for operation and maintenance.
2.In strict accordance with the requirements prepare the installation site.
3.Provide the power and water to meet the requirements.
4.Equipment should be used in the workshop, the working environment will directly affect the performance and service life of equipment.
Precautions for use:

1.Before use, check the power connection is solid
2.Welding machine shell must be grounded, the ground is not wet;
3.Adjust the secondary voltage according to the wire diameter, the power switch is turned on;
4.Do not touch the charged body to prevent shock and burn;
5.Check the welding head, spring, rod for damage and loose, timely recovery and repair;
6.After the end of each class to check the electrical control components are normal, such as damage should be replaced and repaired;
7.Mechanical transmission components damaged timely repair. Electrical control section as soon as possible with the manufacturer.
8.Do not open the control box when power is on, do not allow to touch the internal components by hand, to avoid electric shock
9.When checking the internal wiring and control panel wiring, be sure to cut off the power.
10.Do not touch the components inside the control panel, otherwise the components may be damaged.
11.The control box connected to the use of cooling water and ensure adequate flow of cooling water and pressure. Check the cooling system regularly.
12.Regularly (once a month) check the power box wiring.
After-sales service:
Equipment warranty for one year, part of the life of equipment maintenance procedures, wearing parts and electronic parts are not covered under warranty.
Equipment failure I will reply within an hour, the first time to the customer site for maintenance
After the warranty, our company provides lifelong after-sales service support, as well as preferential prices to provide equipment components.