Good quality wire mesh welding machine for poultry cages
Views:1 Author:Site Editor Publish Time: 2018-08-16 Origin:Site Inquire
Technical parameters:
Good quality wire mesh welding machine for poultry cages

Item

GWCD1200

GWCD1600

Number of electrodes

≤16

≤16

Max. mesh width

≤1200mm

≤1600mm

Wire diameter

2.0-3.2mm

2.0-3.2mm

Line wire space

25-200mm

25-200mm

Cross wire space

≥25mm

≥25mm

Electric capacity

≥160KVA

≥160KVA

Welding speed

100times/min

100times/min

Control system

PLC

PLC
Poultry cage mesh welding machine characteristics:
1.The longitude wires are fed from coils. The cross wires are fed from coils while the diameter of cross wire is 1.8-2.5mm. Also the cross wires should be pre-cut and pre-cut when the diameter of cross wire is 2-3.5mm.
2.The Animal cage wire mesh welding machine is equipped with precise equipment for weft cutting positioning, so the length of wefts is identical and regular, it is unnecessary to slice the side.
3.Mesh pulling system of Poultry cage mesh welding machine adopts elastic tension and opening positioning mesh.
4. It is easy to install and operate. Only one worker can finish the operation.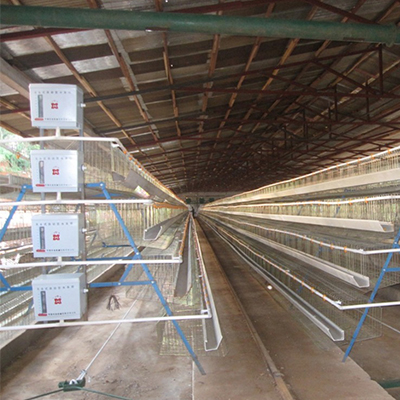 Company Information:
As a China poultry cage wire mesh production line exporter, Hebei Jiaoyang Wire Mesh Machine Co., Ltd. is a professional manufacture have 200000 square meters factory with more than 20 years experience, specialize in the welding machine and equipment of Poultry cage mesh welding machine , fence mesh welding machine, chicken cage welding machine, rabbit cage welding machine, reinforcing mesh welding machine, brick force mesh welding machine, mesh deck machine, automatic welded mesh machine and production line with wire straightening and cutting machine, mesh cutting machine, mesh rolling machine, fence bending machine.