China mesh reinforcement machine exporter
Views:1 Author:Site Editor Publish Time: 2018-08-21 Origin:Site Inquire
As a reinforcing mesh machine exporter,the company is committed to welding mesh technology for 30 years. The R&D and design of the Reinforcing Mesh Production Welding Machine is a steel welding machine for construction, which is an improvement in the prior art. The utility model is characterized in that the clamping part of the clamp adopts a four-wire force-clamping clamping clamp; the heater adopts an angled double-layer nozzle.
The improved steel welding machine fixture can increase the life by 5 to 10 times when the same material is used; the heating time of the heater can be shortened by 1/2, so that the steel bar is more evenly heated. The Reinforcing Mesh Production Welding Machine not only improves labor productivity, reduces operators, improves quality, but also reduces the construction cost of the construction department.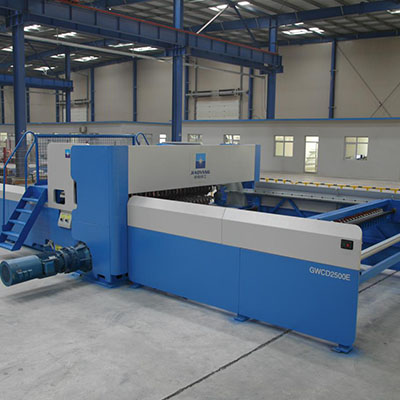 The Reinforcing Mesh Production Welding Machine is the most advanced welding net equipment of mechanical and electronic computer integration. The biggest advantage of mesh reinforcement machine is that the diameter wire is adjustable, the pitch of the weft wire, the hole distance input computer can reach the hole distance you get. In the welded wire mesh, if you want the pitch of the welding to change, you can change the input data to achieve the required hole pitch. That is weld several large holes and weld several small holes, feel free and so on. The reinforcement mesh welded by this machine is flat and the diagonal error is very small. The reinforcement mesh line is a new technical equipment for the promotion and application of national construction.