Anti-climb fence mesh welding machine
Views:6 Author:Site Editor Publish Time: 2020-07-30 Origin:Site Inquire
Introduction and application:
1.This machine mainly for the production of anti-climb mesh,high degree of automation.
2.Anti-climb mesh purposes:mainly used in industrial,agricultural,prison,municipal,transportation and other industries for fences,decoration,protection and other facilities.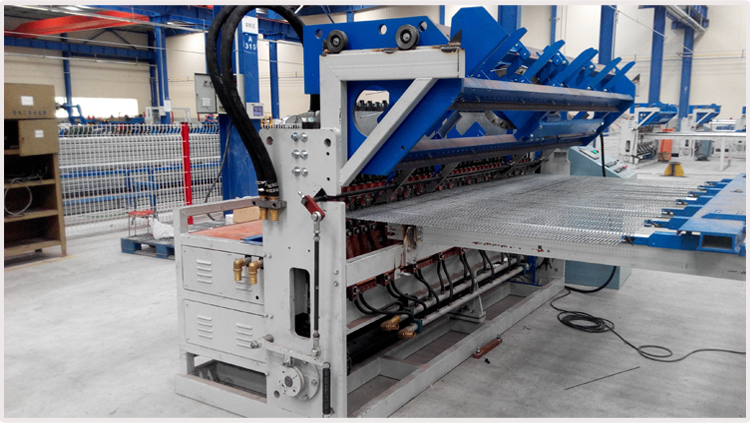 Features:
1.Precut wire, feeding by manual, U type U-shaped groove (retractable) positioning, automatic alignment feed, no feed trolley
2.The cross hopper with a cross wire storage and automatic feeding device, storage capacity of about 1.5 tons, to reduce the manual reclaim material, improve production efficiency.
3.The welding electrode and transformer are equipped with a circulating water cooling system to extend the service life.
4.The cooling circuit adopts stainless steel fast joins, which is easy to plugged and unsealed, and the machine is convenient and quick to change. The high temperature water hose is used to prevent the welding slag from being burnt.
5.Pneumatic pressurization, one compression.
6.The servo motor pulling repeatly can realize multiple reciprocating pull mesh according to the length of the mesh, and the whole mesh piece is completely pulled out.